Welcome to our school website. We are proud to be a Rosemarian. Our school Rose Mary Matric Hr. Sec. School (Main) is situated at Palayamkottai, Tirunelveli District. We started our school in the year 1972 and by the Power of the Almighty, we have grown to about 3817 students with 131 teaching and 37 non–teaching staff. This school is run by Rose Mary Educational Society.


From The PRINCIPAL'S Desk
"This is the doing of the Lord, and it is marvelous in our eyes. We are witness to this."
Dear friends and well wishers!
It is our duty and privilege to welcome you to our website with a delighted heart.
Come and be familiar with this noble cause.
We will be glad to hear from you valuable suggestions which might be of good support in fulfilling our commitment.
The Lord has done great things for us – ever.
Since our humble beginnings right from 1976, in an ordinary shed to this lofty haven of learning i.e Rosemary of this day. He has blessed us, guided us, protected us, seen us and has provided us with all our needs.
Our history
Tracing the roots of Rose Mary is indeed a privilege. Since the Lord has been generous in permitting us to participate and witness the shaping, forming of this noble institution from its early stages to this day.
It all happened as an answer to the need of that hour then, to start an English medium school for the children of this locality, to provide the best of affordable quality education irrespective of any barrier of caste, creed, colour or economic background.
At that time there were few schools which were offering co-education and English medium. As for the boys, there were no separate English medium schools available, since the only school which had opted to function as a full – fledged school for girls. So in order to provide that missing link, the effort was taken as a challenge.
Thus Rose Mary was started as an answer to the need of this city. It was the calling given to our respected founder Mrs. Veronica Jeyaraj, our correspondent and Mr. P. Jeyaraj who immediately heeded to the bidding of the Lord. And her obedience to God's prompting has been rewarded in hundred fold till this day.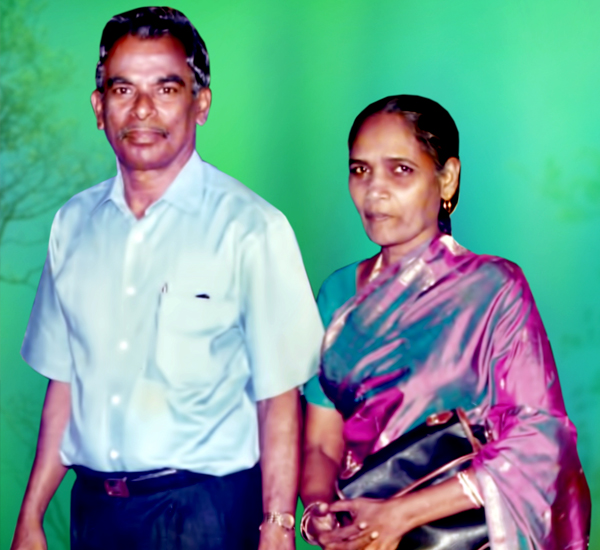 Rose Mary today stands as a big tree that has branches providing shade and shelter to every student coming from any corner of this state, district or town to fulfill their dreams.
I praise and thank the Almighty for the purpose that we at Rose Mary have not just been keen on bringing up professionals but we are responsible instruments in bringing up conscientious citizens bent upon creating an authentic difference in society. By paying equal attention to the training of body, mind, and spirit we are confident that the value system which was embedded in the beginning of Rose Mary will remain fresh always.
Education changes us, shapes us and cultivates civilization into us. The teaching fraternity, staff, parents and well wishers are all participants in this lofty mission of molding the precious young people in flesh and blood into desired noble people they want to be.
Thank you for taking time to have an introduction with us. Your good wishes and valuable suggestions are solicited.
Our Creed
To live as gently as I can
To be no matter where a man
To take what comes of good or ill
And cling to faith and honour still
To do my best and let that stand
The record of my brain and hand
And then should failure come to me
Still work and hope for victory

Over the past years our school has produced numerous eminent Professionals, IAS officers, Administrators, Physicians, Engineers, Politicians and above all good citizens.
This we perceive as our vision
With, His blessings on us
We are striving hard to be a blessing,
To all who are entrusted to our care,
And this indeed is our mission.
School Community
Our Director : Mr. P. Jeyaraj, B.A., B.L,
Our Correspondent : Mrs. Veronica Jeyaraj, M.A., M.Ed.,
Our Principal : Mrs. Joy Benjamin, M.A., B.Ed.,
School Community
Mr. Ravi Shankar : Higher Secondary Wing
Mrs. Prema Thanasingh : High School Wing
Mrs. Victoria Lawrence : KG & Elementary Wing